Frequently Asked Questions
Click on the question title to see the answer. If you have a question not covered here, please email me from the contact page and I will reply personally asap.
What is holistic skincare?
Holistic means to encompass the "whole", to consider the big picture. This is the underlying philosophy of most complimentary systems of medicine: treat the whole person, not just an organ, physiological system or "disease". If something is unbalanced in one part of the body it will affect the whole body.
At Third Stone Botanicals, we apply the philosophy of holism to our skin care as well as our clinical services. Imbalances in the body commonly show as unhealthy skin, hair and nails. Conversely, smooth skin, sparkling eyes and strong nails tell the story of an internally healthy person. We know that the skin is permeable and that substances applied to the skin will eventually be transferred to the blood where they travel around the body. Therefore, it makes sense to feed our bodies healthy nutrients through the skin – not toxic or poisonous substances which place a burden on our organs and in turn affect our skin, hair and nails!
Holistic skin care uses high quality, minimally processed nutrients in effective concentrations to improve your health internally and externally. TSB is dedicated to the holistic health of ourselves and our environment and as such, we source our ingredients organically and locally where possible and of course, sustainably, so we do not use any petroleum chemical, synthetic or genetically modified products in our handmade skin care. All of our packaging is minimal, reuseable or recyclable amber glass, PET, cardboard and compostable cellophane.
Are there preservatives in TSB products and what is their shelf life?
TSB uses an interactive system of natural antimicrobials and antioxidants to preserve our products. In most cases, these ingredients are also nutrients useful in the body. Antimicrobials are important for preserving the water-based components in a formula and antioxidants help keep the oil-based components from going rancid. Natural (not synthetic) vitamins B, C and E are added to certified organic carrot root and avocado oils (sources of vitamins E, A and D), rosemary extract is used as an antioxidant and grapefruit seed extract, containing high levels of vitamin C is used as a very effective preservative. Other herbal extracts work synergistically to preserve our products and increase their efficacy. Colloidal silver is added to several formulas as an all-round antimicrobial.
Water poses the highest risk for the growth of mould and bacteria. Our emulsions (water in oil formulas) contain no water, rather, they are made on certified organic lavender water and aloe vera, producing an extremely pure, high-quality and long-lasting product. All products are packaged in light-protective amber containers. Emulsions carry a "best before" date on the label, which is guaranteed 12 months from bottling. If stored correctly, in a cool dark place, all products have at least 12 months shelf life. If you live in a hot climate (over 30C), the best way to store your products is in the fridge where they will last indefinitely and feel divine to use!
Note: TSB does not use synthetic preservatives of any kind. Paraben preservatives are common skin irritants, hormone disruptors (they mimic oestrogens in the body) and have been detected in cancerous tumours.. Urea compounds and suttocide (sodium hydroxymethyl glycinate) preservatives are formaldehyde donors, another group of known carcinogens. Our products are fresh, packed with active ingredients and packaged in small useable quantities so it is unnecessary to burden them or you with synthetic preservatives.
Do TSB products contain animal derived ingredients and are they tested on animals?
Third Stone Botanicals' entire product range is vegetarian. Many products are also vegan. We do use certified organic manuka honey in several products for its superior humectant (moisturizing), cleansing and antibacterial properties. Certified organic beeswax is used in lip balms and some other products for the protective barrier and divine sweet smell it imparts. TSB products have only ever been tested on human animals – all of them happy volunteers!
Why don't you package creams in jars?
Although creams in jars are convenient to use, they are exposed to air (oxygenation and air-born contaminants) and bacteria every time you dip your finger into the jar, no matter how clean your fingers are. This necessitates the use of synthetic preservatives to stop the growth of mould and bacteria on the surface. Further more, it renders the use of cold-pressed organic oils pointless as their valuable nutrients would go rancid quickly. Most commercial creams contain highly refined ingredients to minimise colour and odour (which also removes the nutrients) plus a combination of synthetic preservatives to halt any microbial growth. This is effectively a dead product.
TSB does have a selection of balms packaged in jars. Their formulas contain no water and are protected from rancidity by natural vitamin E and rosemary antioxidant. Our emulsions are packaged in amber glass serum bottles to protect them from light, oxygen and your fingers!
Why do some of your products look slightly yellow or green and vary in appearance or texture sometimes?
The colour is imparted by the certified organic cold pressed plant oils and herbal extracts. As they are unrefined, they retain their nutrients which give them their colour. For instance, organic carrot root oil is rich in beta carotene and has a deep orange colour. Pumpkin seed and avocado oils are a rich green. Organic echinacea and olive leaf extracts are dark green. Unrefined cocoa butter is pale yellow. Certified organic ingredients naturally vary from season to season depending on the environmental conditions of their growth. Although there is no compromise in their quality, the variations will pass on to our finished products.
TSB products are not certified organic. How do I know if they are organic?
Currently, organic certification for skin care is the same as for food. 95% of the content (including water) must be certified organic in order to gain overall certification. While we have achieved this in a small number of products, it is difficult to source certified organic supplies of many of the active ingredients we want to include in our formulas and to leave them out for certification's sake would compromise the quality of the finished product. For example, emulsifiers are necessary to hold water-in-oil emulsions stable and stop them from separating. Currently, apart from beeswax, there are no certified organic emulsifiers on the market. Beeswax on its own is too heavy to produce light emulsions.
Of course, organic certification is only available on agricultural products. Mineral clays, marine and wildcrafted products can be sourced from pesticide-free areas but are not, as yet, certifiable. TSB indicates clearly on every product label which ingredients are certified organic and the overall certified organic percentage of the product. This empowers you, the consumer to make informed choices. As the process for organic certification of skin care evolves and the availability of certified ingredients expands, we are striving towards our goal to gain organic certification.
What do you mean by 'compostable pouch'?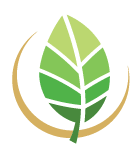 In keeping with Third Stone Botanicals' core values, we seek to leave the smallest footprint on the earth as possible. To this end we have found that some of our dry products like herbal teas, clay scrubs and masks can be safely stored in resealable 'compostable pouches' so when you finish them you can add them to your compost bin or heap and they will break down into the soil. Or you can throw them in the ordinary bin guilt-free!
How do I add a Product Review?
Create an account and login to our site here. Click through to the product you want to review and tell us what you think about it.
We will send you a DISCOUNT Code which you can then apply to your next purchase. Simply enter your coupon code at checkout.
Please note: All reviews published will receive a coupon. One coupon may be used per order. Coupons are valid for 12 months from date of issue.