Innovative organic skin care and holistic health online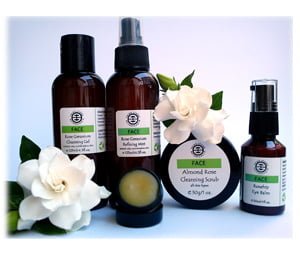 CONGRATULATIONS! You have found the site with all the solutions to your holistic health and beauty needs.
Third Stone Botanicals creates sophisticated health and beauty products from renewable resources, using ancient knowledge, for today's thinking person.
We are proud to provide full ingredient details - including certified organic content - in the product pages.
Browse our products here, or by clicking on the links via the menu above.
Take our 5-minute skin type test and discover more about your skin via our skin type guide link.
Like us on Facebook to stay in the loop with all things natural beauty and health-related – and for a chance to win subscriber prizes.
If you have a question or feedback for us or wish to access our online qualified practitioner services including naturopathy, nutrition, homeopathy and holistic beauty care, no matter where you live, simply click on the contact link above and write in!
What people are saying about our products...
"Dear Third Stone Botanicals, Your soaps, creams and oils are so very, very good. Thank you for making them. They are more wholesome and richer in quality than any others I have ever found. I have made primitive beeswax, almond oil and rosewater creams, so it is luxurious to use your "ancient" and perfect face cream, mist, soap, and oils."
~ Janette, Christchurch, NZ
"I spent a long time trying to find genuinely natural skincare products, with little success. Even most brands that are marketed as 'natural' have a list of ingredients so toxic that I wouldn't wash the floor with them, let alone put them on my face! And then I found Third Stone Botanicals – hallelujah! I now use virtually only these products and especially love the moisturisers, haircare and sunscreen – all pure genius!"
~ Elizabeth, West End, Qld
"I have used Third Stone Botanicals for some years and have been more than satisfied with the products. They are gentle, effective, economical and completely natural."
~ Charlotte, Moore, Qld
I have been meaning to write for AGES and say how beautiful your products are and thank you! I loved the travelling pack when I went on a holiday- so handy- and so nice to look after my skin in the cold of Tasmania! Thank you- I will be putting in my next order soon! xxx"
~ Mia, Mt. Nebo, Qld